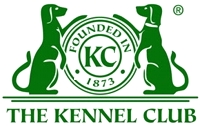 Kennel Club registered
The Wigan Alsatian & All Breeds Training Club was founded in 1949 we are Kennel Club registered and provide a means for local people to meet and train their dogs in a friendly and fun environment.

We believe training and exercise can help your pet lead a happier, healthier and longer life and through using modern positive reinforcement methods we promote responsible pet ownership within the community.

Our training classes are run by volunteers with a wealth of experience between them, who are dedicated to helping you and your pet, in fact we have a saying...

"if we don't know, we will find out!"